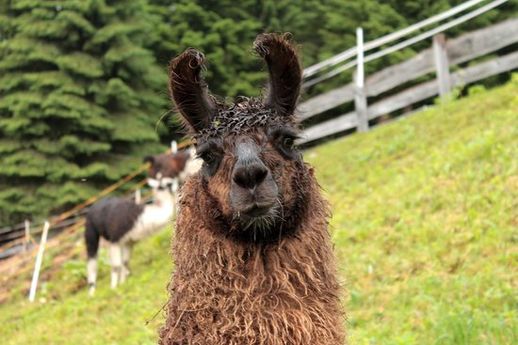 Sweet, friendly and curious: llamas are used for pet therapies and they are waiting for you for trekkings through woods, on paths and meadows with a delicious snack in a sack that they will carry on their back!
Once in a week, on Wednesday or on Saturday, you can choose to take part in a trekking with the llamas of Chalet nel Doch, where, according to the philosophy of the owners, not only the natural environment of the Vanoi Valley, the woods and the hospitality, but also the Llama Therapy is a way to make people feel good.
You can choose between 3 itineraries:Easy:
2 hours, perfect for kids and adults
Middle:
almost 4 hours
Long:
between 6 and 7 hours
During the middle/easy itinerary a Tyrolese snack with home-made bread, cheese from the Cheese Factory of Primiero, Speckbrettl, beer, wine, fruit juice, mineral water and other beverages will be offered. Those taking part in the long itinerary will have a stop in a malga, a local mountain dairy.
INFO:
Clelia Corona
Phone: 0039 3356565395
info@chaletneldoch.com