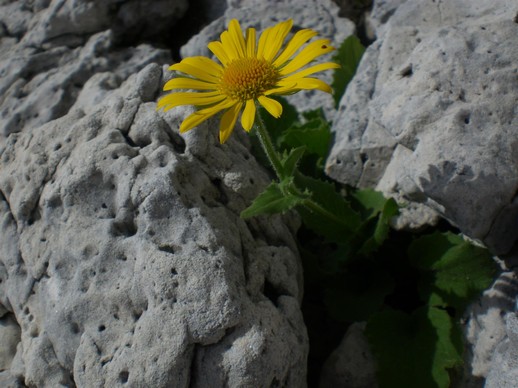 "A world of water, rocks, and forests"
: this is how the essence itself of the protected area can be summarized without neglecting anything. Three simple elements that contain the beauty of a very varied territory that has been for centuries, and still is, a sanctuary for geologists and botanists, a home for fantastic wild animals.
Alta Via n. 2 inside the Park covers the most suggestive of its landscapes: the Dolomitic one of the Pale di San Martino.
This mountain chain is the largest of the Dolomites and is included among the UNESCO World Heritage Sites. The Pale di San Martino plateau is the element of greatest emotional impact, a huge monolith of 50 km², suspended between 2,500 and 2,700 meters of altitude, born from the sea as a coral atoll.The appearance is that of a rocky desert, a wide expanse corroded by rainwater, surrounded by peaks over three thousand meters high, where the glaciers of Fradusta and Travignolo are elements of enormous environmental value.
It seems that this environment, extreme and picturesque, sometimes almost fairytale, inspired Dino Buzzati for writing the famous novel: Il Deserto dei tartari (The Tartar Steppe).
The desert aspect, however, is only apparent; animal and plant life discreetly populates the plateau. The rock ptarmigan, the mountain hare, and very rare species of butterflies live there, such as the recently discovered Sattleria sophie. There is no lack of plants, small and adapted to the altitude such as the Saxifraga facchinii, rare species limited to a few areas of the Dolomites.
In winter, snow changes its appearance, but its charm remains untouched, while some of its karstic valleys have measured among the coldest temperatures in the Alps close to -50°C.
The itinerary connects the Valles Pass and the Cereda Pass, the latter, due south, is the gateway to the Dolomiti Bellunesi National Park.
The Alpine huts along the path, other than being essential points of support for the hiker, are very important information points for the knowledge of the environment and mountain culture.