Vanoi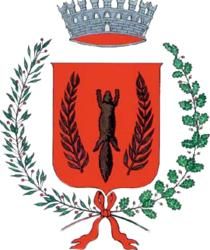 Inhabitants: 1623 Altitude: 758

Number of beds

in hotels: 141 in other accommodation: 34
The charm of an authentic mountain landscape

Between 700 and 1000 metres above sea level, the Vanoi area keeps the charm of the most authentic and unspoilt mountain landscapes, marked by large woods, meadows, lakes, torrents and small mountain villages.

It is linked to the Primiero valley with a convenient tunnel or a panoramic road leading up to Passo Gobbera. The valley has an area of 125 sq.km and has about 1600 inhabitants. The valley's administrative centre is Canal San Bovo but there are also numerous other localities to discover: Prade, Cicona, Zortea, Passo Gobbera, Ronco and Caoria. The centre of Caoria hosts the World War I Museum as well as the Ethnographic Path's Information Centre that, together with Canal San Bovo's Ecomuseum, is an important part of the Paneveggio - Pale di San Martino - Nature Park.

The valley features countless naturalistic attractions: the large porphyritic Lagorai mountain range, the granitic Cima d'Asta massif and Lake Calaita, a splendid little Alpine lake where the peaks of the Pale di San Martino are reflected by crystal clear waters.