Tonadico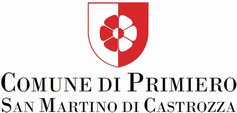 Inhabitants: 1516 Altitude: 760

Number of beds

in hotels: 2051 (TOTALE PRIMIERO) in other accommodation: 1651 (TOTALE PRIMIERO)
The oldest town

At 760 metres above sea level, the town of Tonadico has about 1500 inhabitants and is considered the oldest town in the Primiero valley. Nestled at the foot of the Castel Pietra ruins, this hamlet used to be the administrative centre of the valley.

The town is known for the frescoed sacred images and mural paintings adorning the façades of the houses and dating from different periods.

Among the numerous historic buildings worth visiting, there are the small Church of San Vittore, built in the XI century on a hill overlooking Tonadico, and Palazzo Scopoli, built around 1000 AC and housing the Town Hall after its refurbishment in 2003.