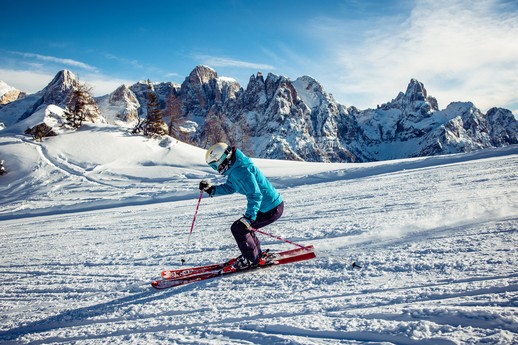 Wide, well-beaten, and with guaranteed snow: the slopes of San Martino di Castrozza and Passo Rolle offer exciting tracks with changes in slope, steep walls, fast sections on plateaus, within the reach of average skiers and exciting for experts.
Did you know? Skiresort, the largest ski resort test portal in the world, awarded the San Martino di Castrozza - Passo Rolle ski area 15 prizes in the 2022/23 season.
Check out the awards we have received and read the full review!
If you come to ski in San Martino di Castrozza or Passo Rolle, do not miss these slopes: