IN THE FOREST OF VIOLINS
Paneveggio
Short nature walk in Paneveggio, a place known all over the world for the forest from which a precious wood is obtained to build the best musical instruments. Following a short path, you will reach a thrilling suspension bridge over the gorge of the Travignolo stream and continue with a visit to the wildlife area of the deer, the Park's symbolic animal, to be able to see it up close and learn about its habits and biology.
When
: every Wednesday and Friday until 25 March 2022, meeting at the Visitor Centre of Paneveggio at 10.30 am or at 2.30 pm.
Cost
: adults € 5.00; children 6-14 years € 2.50
Information
: only by reservation phone 0439 765373 - 0462 576283
SAN MARTINO DI CASTROZZA THROUGH HISTORY AND NATURE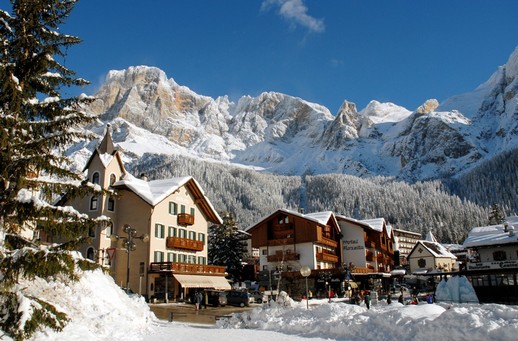 A stroll around the town lasting about an hour and a half to learn about its historical roots and the wonderful naturalistic features of this renowned location in the Dolomites. Stories about English eighteenth-century travellers and the Alpine pioneers are interspersed with information about the surrounding naturalistic setting, protected by the Parco Naturale Paneveggio - Pale di San Martino.
Stopover at Maso Col for a cup of tea made from medicinal mountain herbs produced by the Erborì company.
When:
every Wednesday from 13 January to 31th March 2021, meet in the church square at 10.15 am.
Cost:
adults € 5.00, free for children up to 8 years of age.
Info:
only with booking at the ApT Tourist Information Office of San Martino, tel. .+39 0439 768867.

WINTER LIGHTS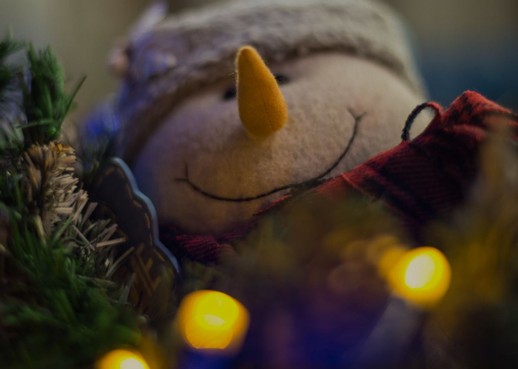 Vanoi Valley
Discovering small lights, i.e. small local excellences, that illuminate winter in the Vanoi Valley, among balls of wool, candles, objects of the ancient rural tradition, local products and fairy tales.
When
: every Sunday morning from 10 am to 12.30 pm, meeting at the Casa dell'Ecomuseo del Vanoi in Canal San Bovo.
Cost
: variable depending on the experience; max € 12.00 per person.
Information
: only by reservation by 6 pm of the previous day at 338 3378102.
To find out more about each event:
www.ecomuseo.vanoi.it
DOLOMITES ACTIVE MOUNTAINS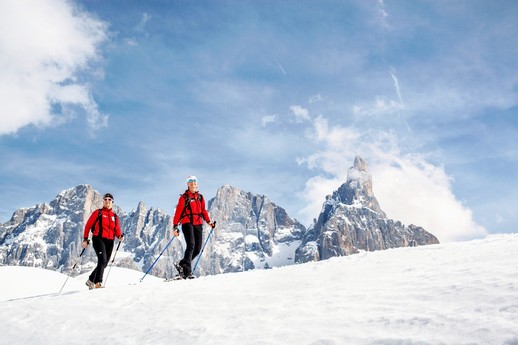 Snowshoeing in the company of the Alpine Guide; snow walking tests suitable for everyone and excursions of intermediate difficulty.
When
: every Saturday afternoon and Monday morning from 15 January to 19 March 2022.
Information and costs
: reservation required by 6 pm of the previous day, online at www.primieroiniziative.it or at ApT offices.
For technical information and itineraries
: Primiero Iniziative phone 0439.762525, info@primiero.com - www.primieroiniziative.it.
SNOW WEEKEND
Altopiano Pale di San MartinoDiscovering 'our' coral atoll in winter with a fantastic tour enjoying the fantastic views of the Altopiano della Rosetta with explanation of avalanche self-rescue, followed by lunch in the Refuge. Departure at 9 am at the Colverde-Rosetta lifts; return at 1 pm
When
: every Saturday and Sunday and on request. Cost: € 35.00 + € 5.00 for snowshoe and poles rental (cost of lifts and discounted lunch to be paid by the participants).
Information
: only by reservation within the previous day at 347.7262561 – Martino (also WhatsApp)