If a week's skiing on a family holiday is more stressful than a week at work, then
Dolomiti Family Fun
is just for you! Where? In San Martino di Castrozza,
the ideal destination for families
who seek a skiing holiday that meets the needs of both the kids and their parents: smiling children, happy parents!
With Dolomiti Family Fun, your skiing holiday is easy and fun. Every morning from Monday to Saturday, children aged 4 to 12 can set off from partnered hotels and reach the slopes for their group lessons on the exclusive
Funny Skibus
. There are
two Ski Schools
, no less than 100 ski instructors available and the unfailing Art Swiss Funny entertainers to spend the morning doing sports surrounded by nature, while mum and dad relax or simply enjoy carefree skiing. In the afternoon, Dolomiti Family Fun also organises various activities to be enjoyed by the whole family together, such as the acrobatic show on the slopes with a small torch-lit descent prepared by the Ski Schools, delicious afternoon snacks and the hilarious
Art Swiss Family Show
.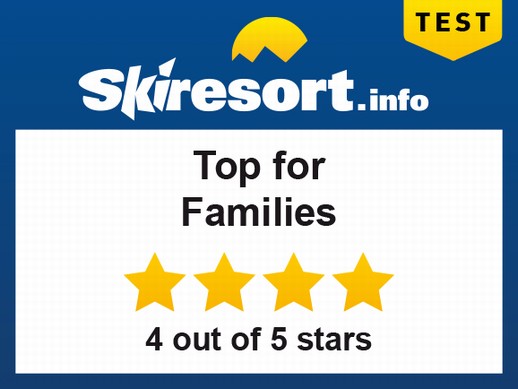 Top for Families
The ski resort San Martino di Castrozza has been presented with the Top for Families Award by Skiresort.info, the largest ski resort test portal in the world. The ski resort achieved a top rating in the category "Families and children" with 4 out of 5 possible stars in the test from the 2019/2020 season.